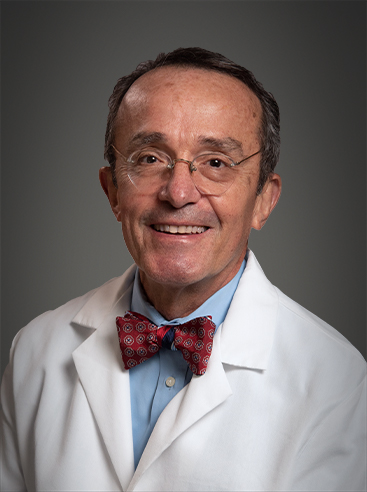 Victor M. Priego, MD
Victor M. Priego, MD is Board certified in medical oncology and hematology. Dr. Priego earned his medical degree at the Autonomous University of Guadalajara School of Medicine. He then completed his residency in internal medicine at Providence Hospital in Washington, D.C., followed by a fellowship in hematology and oncology at Howard University Hospital, Georgetown University Medical Center and the Lombardi Cancer Research Center at Georgetown University.
Dr. Priego is a member of the American College of Physicians, the American Society of Clinical Oncology and the American Society of Hematology. He is a clinical assistant professor of medicine at Georgetown University and principal investigator with the Eastern Cooperative Oncology Group at Suburban Hospital.
Dr. Priego founded The Center for Cancer and Blood Disorders to bring the best in cancer care and treatment to Bethesda and Germantown patients. He has been rated among the region's top oncologists and hematologists by Washington Magazine since 2005. Passionate about helping bring medical care to Central America, Dr. Priego served as President of the Pan American Medical Society of the Washington Metropolitan Area, this organization helps with volunteer missions and serving medical needs for underprivileged women and their families. Dr. Priego is fluent in Spanish and Italian.