New Patient Information
We welcome you to The Center for Cancer and Blood Disorders. We serve the communities and surrounding areas of Bethesda and Germantown, Maryland as an outpatient treatment clinic for patients diagnosed with cancer and blood disorders. Our Board-certified physicians are committed to providing quality, evidence-based oncology and hematology care.
Our team of physicians and nurses take the time to get to know each patient and understand their unique needs, working collaboratively to determine the best approach – treatment is customized for the individual patient.
Our oncology program services include:
Genetic testing
Chemotherapy
Immunotherapy
Targeted therapy
Integrative care
Hematology
Nutrition counseling
Clinical trials
Advanced diagnostics
Hospice oversight
For more than 25 years, our physicians and staff have been providing a full range of exceptional oncology and hematology services, delivering the highest quality of care, with state-of-the-art technology, and the latest advances in clinical research and therapies. We also provide financial counseling and therapy services – providing support throughout your cancer journey.
We also regularly perform more than 300 clinical trials on new and developing diagnostic devices and techniques for cancer and diseases. These trials are carefully controlled to ensure patient safety as well as informed consent. Consider taking part in the development of future treatments by enrolling in a clinical trial today.
New Patient Appointments
Our services are available to all who seek them. We also welcome the opportunity to provide second opinions. An initial diagnosis can be stressful, we strive to keep waiting times for an appointment to a minimum. Wait times can vary but patients are usually seen within 24 hours with a new cancer diagnosis if all paperwork is received. For new patient appointments call 301.571.0019.
New Patient Documents (Spanish)
What to Expect During Your First Visit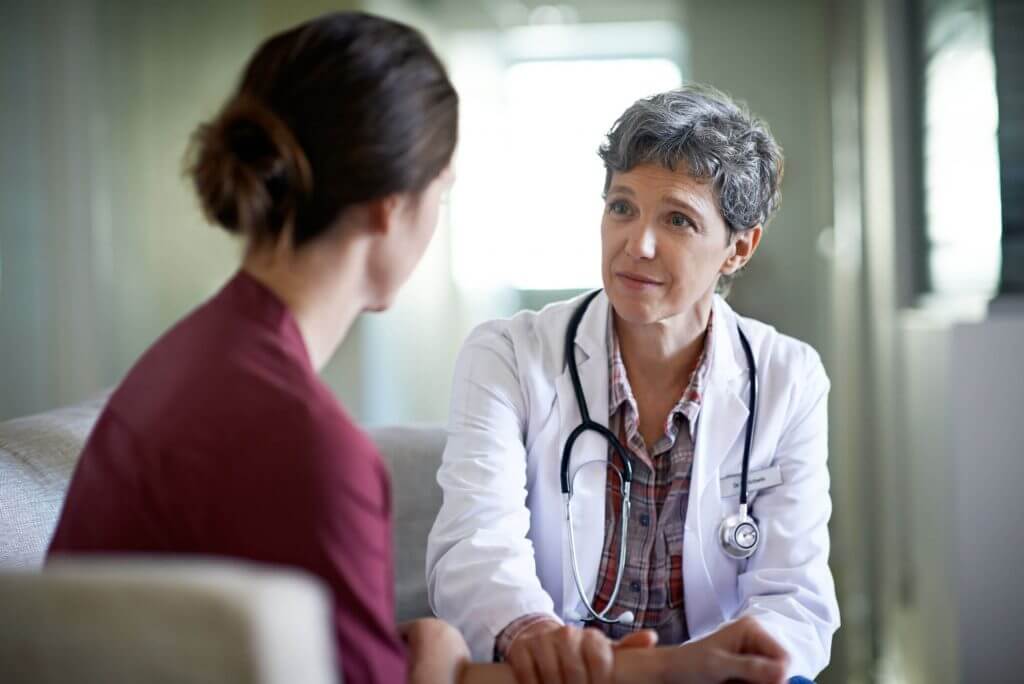 To better serve you during your visit, we ask that you make every effort to fill out our forms before your visit to the office. This will make your consultation a more relaxed visit for you. And, please bring a list of your medications, prior illnesses, surgeries and allergies. Always bring your insurance card and let us know whenever you change your address, telephone number, employment, marital status or insurance. We accept most major insurance plans.
During your initial office visit, you will have the opportunity for an open conversation with your physician. You will learn about your treatment options, what they involve, any potential side effects and how our team will guide and support you. If you can, bring someone with you – a family member or a friend – to be another set of ears in the room. In addition to providing emotional support, they can help you remember what the doctor says, take notes for you, and remind you of key questions that you don't want to forget to ask.