Wellness
At The Center for Cancer and Blood Disorders, we focus beyond the medicine to strengthen the mind and body. Our wellness program reaffirms our commitment to providing high quality, personalized and comprehensive care under one roof. Our approach to wellness care is to offer safe, evidence-based opportunities, education and resources to patients.
Nutrition Counseling
Balanced nutrition is a very important part of cancer treatment, as well as survivorship and prevention. Despite the changes that can occur during cancer treatment that affect appetite and taste buds, our goal is for patients to maintain a diet with a wide variety of whole foods. Our nutritional consultations can assist in meeting that goal.
Our registered dietitian offers counseling on choosing the right foods to stay healthy and strong during cancer treatments. Also, providing personalized nutrition plans for each patient to help with faster recovery, better tolerance of treatment-related side effects, lower infection risk and higher quality of life with more strength and energy.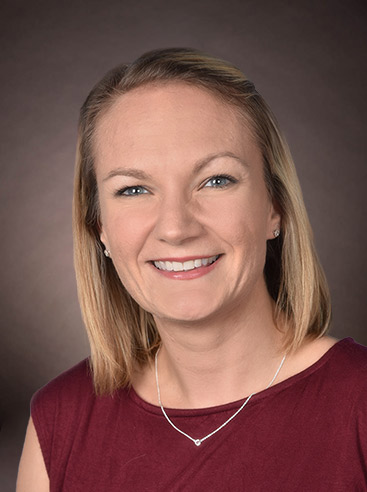 CAITLIN BENDA, MBA, MS, RDN, CSO, LDN
After receiving dual bachelor's degrees in nutrition and psychology, Caitlin earned her master's degree in nutrition from Tufts University, followed by her MBA from East Carolina University. Since 2009, Caitlin has been working in the field of nutrition, specializing in oncology nutrition since 2013.
She previously worked with patients at Inova Schar Cancer Institute in Fairfax, Virginia and at Levine Cancer Institute in Charlotte, North Carolina.
Caitlin offers evidence-based nutrition recommendations during and after treatment to help manage side effects and improve recovery. She also helps to navigate the confusion around nutrition and cancer while working with patients to set and meet their nutrition goals. Caitlin enjoys helping each patient to feel their best, no matter where they are on their journey.